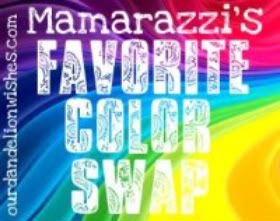 My favorite color swap package from Sara @
Outta this World
came today!!!! I had so much fun getting to know this awesome momma and picking out things for her. I seriously feel like I have a new buddy now, only we happen to live across the country :) She picked out the
best
things for me. Take a look:
Here is what it looked like when I first opened it up. Such cute packing!!
Each item was numbered 1-8 and she included a sweet note with little explanations on why she picked each item. Such an awesome idea! It made me wish I had done that :)
Here are all of my treasures laid out:
a totally cute candle that smells awesome
a blue picture frame that fits our one family picture from our vacation in the keys perfectly and is already hanging up in the family room
two pairs of adorable earrings
a beautiful necklace that I can't wait to wear
A bottle of blue nail polish. I try to do a little pampering every Friday night when Anthony works late, so this Friday this gets a try. I can't wait to have blue fingernails!
A bumgenius cloth diaper in snaps!!! I was soooooo excited to get this!!!! We are still cloth diapering part time, but I am thinking of doing it more now that James is getting older and we are getting the hang of things, so an extra diaper is worth its weight in gold!! Seriously, I could have just gotten this in the mail and I would have been ecstatic. Fluffy mail is the best!
Some flower print fabric that I can't wait to use. I'm thinking of looking up "decorating with fabric" on pinterest to find some ways I can display this like art. It is such a beautiful print!
A box of pretzel m&m's. If you haven't tried these yet, you should. They are delicious! And not too many calories, considering they are m&ms
A bag of cookies and cream kisses. Mmmmmm...I'm not going to lie I seriously wanted to rip open the bag and just dive right in as soon as I saw them. I plead the 5th on whether or not I actually did it...
This was so much fun, I had such a great time shopping, getting my package, and best of all making a new friend. Thanks again Sara, you are the greatest! And thanks to
Mamarazzi
for being such a wonderful host. I can't wait for the next one!